Posted by Douglas Sorocco at February 21, 2007 05:27 PM
Want to follow Federal Circuit caselaw but don't have time to read lengthy case summaries? FedCirc.us has an RSS/e-mail feed for you.
1. Case Review Summaries (provides summaries of the ten most recent case reviews)

RSS: http://feeds.feedburner.com/fedcircus_summaries

E-mail:Click for subscription form
2. Practice alerts (provides all FedCirc.us Practice Alerts)
RSS: http://feeds.feedburner.com/fedcircus_alerts

E-mail: Click for subscription form
Posted by Douglas Sorocco at February 15, 2007 06:29 PM
The master plan for the FedCirc.us site includes several web features designed to deliver patent caselaw information in a more effective manner. The first - the GimmeTen! feature - has quickly become the most popular page on the site...and for good reason. Not familiar with it? Simply bookmark http://10.fedcirc.us and visit regularly. That page always provides concise summaries of the ten most recently posted case reviews. We're confident you'll quickly be hooked.

Today we announce the second feature in our bag of tricks -
the travelling FedCirc.us search engine. By following the steps below, you'll be able to search the FedCirc.us site from anywhere on the web.
The best part is the simplicity -- 5 easy steps (4 for most people). Five minutes tops.
1. Make sure you're using either Internet Explorer 7 or Firefox 2.0 as your browser. If you're not, download the latest IE here or Firefox here (both are free). For the record, FedCirc.us is optimized for Firefox.
2. Start your browser.
3. Visit FedCirc.us.
4. Pull down the drop-down search box in the upper right hand corner and select "Add FedCirc.us" (in Firefox) or select "FedCirc.us" with the gold star next to it (in IE, see image at right).
5. Surf the web. Whenever you want to search the site, simply enter a search string in the box in the right hand corner, pull down the list, select FedCirc.us, and hit return.
You can do this from any page on the web...and you'll immediately be transported to a listing of search results from the site.
I've quickly gotten used to searching by party name or full case name as I'm reading on the web. This little trick has changed my surfing habits for the better...it's a wonderfully efficient way to find information quickly. We hope you find it useful as well.
As always, if you have any comments or suggestions, please let us know. You can e-mail Matt directly at jmb @ rtipllc.com.
Enjoy!
Posted by Stephen M. Nipper at February 14, 2007 11:17 PM
One of my favorite motivational stories is the story of POW Charlie Plumb entitled "Packing Parachutes."
The three of us at RethinkIP likewise have people who pack our parachutes...people who work behind the scenes helping us do the things we do. One of those people is Western New England College School of Law 2L Kristen Cichocki. Kristen, also works as a part-time legal intern for O'Shea, Getz & Kosakowski, P.C. a patent firm in Springfield, MA. Her current project is researching and writing a law review article (or what I hope will be a law review article) on licensing frameworks for digitizing public libraries. She can be reached at kristen.cichocki [at] gmail.com if any of you have insight for her...
Kristen has been helping us keep RSS Mojo updated by making blog posts every now and then.
What is RSS Mojo? It is a service where we monitor the USPTO home page and News and Notices page for new news items and then we create posts on the RSS Mojo blog pointing to the new items. The blog is linked to both email delivery (sign up box below) and RSS options, allowing practitioners to easily follow what's new at the USPTO.
Someday the USPTO will release RSS feeds...until then, let us (Kristin) do the work for you.
Posted by Stephen M. Nipper at February 13, 2007 12:53 PM
I try not to rant here too often, but seeing posts on the allowance rate dropping (within a few years) from 70+% to ~50% and questions regarding whether there has been a secret change to official USPTO policy regarding examination and allowance makes me say "hmm….."
One thing I've been noticing is that the number of restriction requirements appears to be on the rise.
I don't mind restriction requirements that are appropriate…there is a reason for them. But, I have to admit, I'm having a hard time believing some of the reasons I've been seeing recently. For instance, the one I received earlier this week…the entire support for the rejection? "The species are distinct because each of them has a distinct feature." No reasons provided. No examples to support conclusions. Just a blanket statement that (essentially) the embodiments each have a distinct feature and thus they must be patentably distinct species. Argh.
Is it just me??? Anyone else seeing more restriction requirements than they used to? The comments are open.
Posted by J Matthew Buchanan at February 9, 2007 02:13 PM
Doug and I were fortunate to be invited to speak at the recent Corporate Patent Congress in New York City. Even without our meeting with Bill Patry at Google regarding his rethinking of the legal treatise and the quick jaunt we made to the Apple Store, the trip would have been an amazing success because the conference itself was very rewarding.
The small group attending the conference packed a punch - generating some amazing discussions on all things patent law, including legislative patent reform efforts and recent judicial activity. Thanks, in large part, to the wonderful pairing of Nick Godici (ex-Commissioner for Patents ) and John Love (current Deputy Commissioner for Patent Examination Policy), a significant portion of the discussions focused on Patent and Trademark Office efforts to implement change.
In his talk, Deputy Commissioner Love presented the graph at right that shows
the dramatic dropoff in the allowance rate over the last several years. In explaining the dropoff, he stressed several new "quality initiatives" being implemented at the Office, including the mysterious and frequently-fatal "second pair of eyes" policy (have you been caught by this one yet?). Deputy Commissioner Love clearly draws a connection between the allowance rate dropoff and PTO examination "quality initiatives."
But, to me, that graph shows something entirely different. Perhaps because I've yet to see a dramatic increase in examination quality, I think the graph really highlights the degree of control the Office has over the backlog of applications.
Think about it. Have you abandoned more cases over the last couple years as you've fought the so-called allowance rate? Or have you simply pursued other prosecution options, such as Pre-Appeal Brief Conferences, full appeals, and continuation filings? I'd be surprised if the abandonment rate has increased as dramatically over the last couple years. If it hasn't, as I suspect, the allowance rate dropoff directly feeds into the backlog.
Here's the troublesome part. The application backlog can be, and has been, used for a variety of political purposes, including anti-fee diversion, outsourcing, inter-Office partnerships, and administrative rule changes. Perhaps more troublesome is the fact that the application backlog is often cited as evidence of the need for major patent policy changes (think the "alternative patent products" mentioned in the strategic plan and even several of the proposed legislative changes). It's even possible that the Supreme Court might look at the backlog as it considers its stance on obviousness in the KSR v. Teleflex case.
So what's the point? Simple...policy-makers, including legislators, administrators, and judges, need to be careful out there. Before justifying any major policy change with the growing backlog, a thorough examination of the reasons for its growth should be conducted. Heck, a congressional investigation might be warranted. They might just find that all that glitters is not gold.
Posted by Stephen M. Nipper at February 7, 2007 12:00 PM
Anyone have an idea what's up with the http://des.uspto.gov page? If you click on that link, you get this page: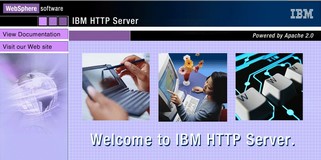 It also appears that there is an OED page: http://des.uspto.gov/OEDCI/query.jsp and IP Newsflash's links to BPAI decisions use a des.uspto.gov domain (with an interesting FOIA (Freedom of Information Act) subfolder) (i.e., http://des.uspto.gov/Foia/ReterivePdf?flNm=fd10548102-07-2007.pdf)
Perhaps this is part of the open application/peer review project? [the comments are open]